A Home Away From Home
We understand that it can be stressful to leave your pet when you go out of town. At Rocklin Road Animal Hospital, we want to help put your mind at ease. 
We provide complete general pet boarding services for all of our patients, and basic medical boarding services for pets that require medications to be administered. 

Please note we do not have a vet technician on-site 24/7 so your pet will be alone overnight, as such we are unable to offer pet boarding for complex medical cases.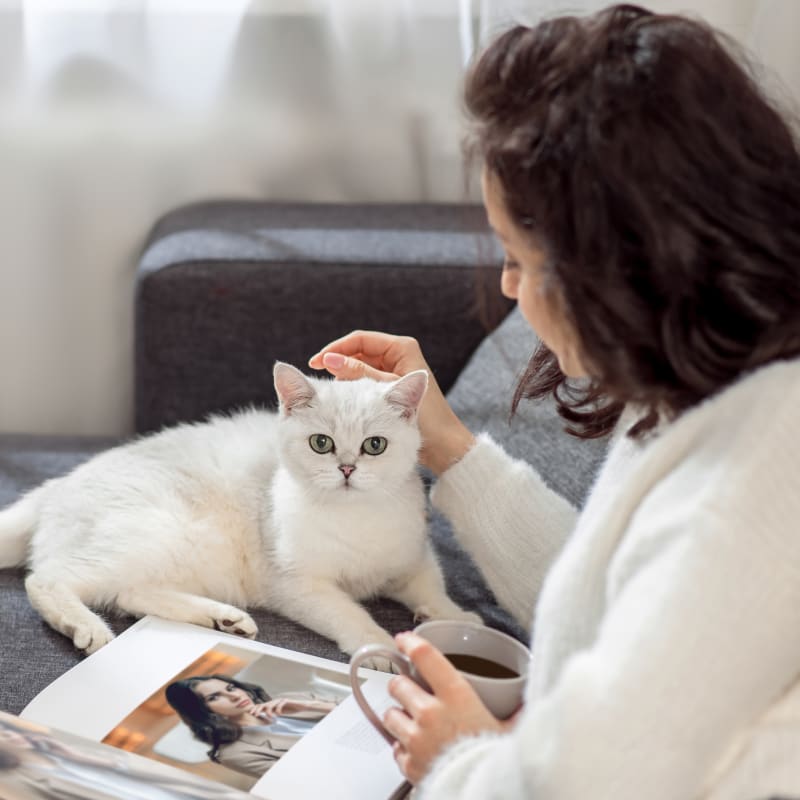 Pet Boarding: A Typical Day
Dog Boarding
We have 14 inside runs, 9 covered outdoor runs, and a fenced-in play area. Dogs that stay with us are housed in our indoor runs.
Once daily, your dog is let out to one of our outdoor runs while his or her main run is cleaned and disinfected. Weather permitting, your pet is taken outside to our play yard a minimum of 3 times a day to enjoy the outdoors under careful supervision by our kennel staff.
Larger runs are available for multiple pet boarding and dogs that stay longer than 4 days are provided with a complimentary bath. 
Cat Boarding 
Our boarding cats are kept in cages in a cozy laundry room, much like they might have at home. They are observed and interacted with often. Litter boxes are cleaned regularly and cages are disinfected daily.
Medical Pet Boarding
Limited medical boarding is available. Our vet techs are able to administer medication to your pet. Any required medications will be administered to your pet on the same schedule they are used to at home.
FAQs About Pet Boarding
We're serious animal lovers, and our whole team enjoys giving our boarders all the attention and care they deserve while they're staying with us.
Please read our FAQs for answers to our most frequently asked questions about boarding your pet at Rocklin Road Animal Hospital.
If you have further questions about pet boarding, please feel free to contact us!